Solutions to Try When Facebook is Not Loading
Social media platforms like Facebook have become important to every internet user's routine. If Facebook is part of your everyday's routine, and suddenly you realise that you are only seeing a blank white page and none of the content on Facebook is not showing up, this means that Facebook is not loading.
This is one of the common errors faced occasionally by Facebook users. And if you are facing this too, this article lists out all the possible solutions that you can try to make Facebook up and loading again.
How to Fix When Facebook Stops Loading?
Whether you are using Facebook on a mobile device or through the app, here are some solutions for all Facebook users if their Facebook profile is not loading. Try them one by one and see what works for you.
For Facebook App Users
Update the Facebook App
You may not consider an update from Facebook that important, but in reality, all updates are equally significant. So, in case you have skipped installing any of the Facebook app updates and are repeatedly getting the loading screen, you should install that update.
Open Play Store

Search for Facebook

Check if an 'Update' is available

Press the 'Update' button and install the latest version of Facebook.

Re-launch the app and see if that helps.
Reinstall the App
This is for those who always stay up-to-date but are still on the loading screen on the Facebook app. There can be a minor glitch in the app and that could be the reason it is not loading. So, uninstall or delete the Facebook app from your device and reinstall it again. Login to your Facebook profile and see if this gets you through.
Go to Play Store

Search for the Facebook app

Tap 'Uninstall'

Once the app is completely removed from your device, press 'install' to reinstall the app.
Also Read: Steps to Recover your Hacked Facebook Account
Get Some Space
If your mobile device is running short of storage space, this will make it difficult for you to use most of the apps installed, including Facebook. So, if Facebook is not loading, and your device's internal storage is almost full, it is time to delete some unnecessary files and apps from your device, and this will surely make things work again.
Clear App Cache
Caches are junk files and are of no use whether they are of Facebook app or any other apps. Clearing the cache data can also free some space from your device and might make Facebook work again if it is not loading. To clear the cache of a Facebook app:
In 'Settings', find 'Apps'.

Search for 'Facebook'

Open 'Storage'

Tap 'Clear Cache'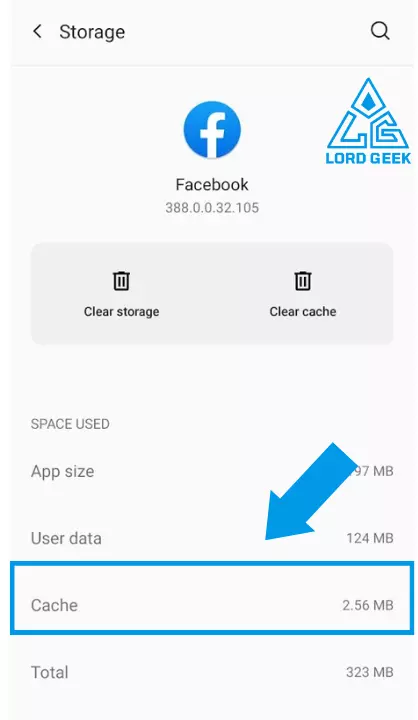 Clear Facebook Data
Clearing Facebook data doesn't mean that it will delete your photos, videos or other data from your Facebook profile. Doing so will only log out of the app completely and will fix all the minor glitches due to which Facebook is having issues loading. To do so:
In 'Settings', find 'Apps'.

Search for 'Facebook'

Open 'Storage'

Tap 'Clear Data'. After that, log back into your Facebook account again and check if it is loading normally.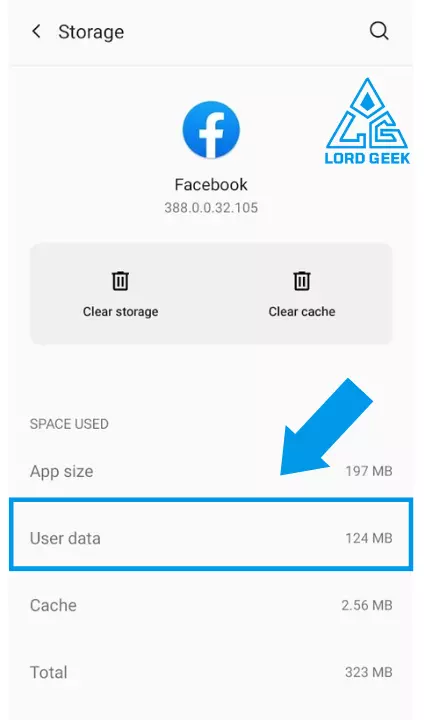 For Browser Users
Use a Compatible Browser
If you are using Facebook on a browser and the screen is stuck while loading, you need to ensure that you are using a browser compatible with Facebook. 
Update your Browser
If your browser is compatible with Facebook, then you can try to install an update for the browser if available. After updating the browser, exit the browser and then re-open it and log in again to your Facebook account and see if it is loading.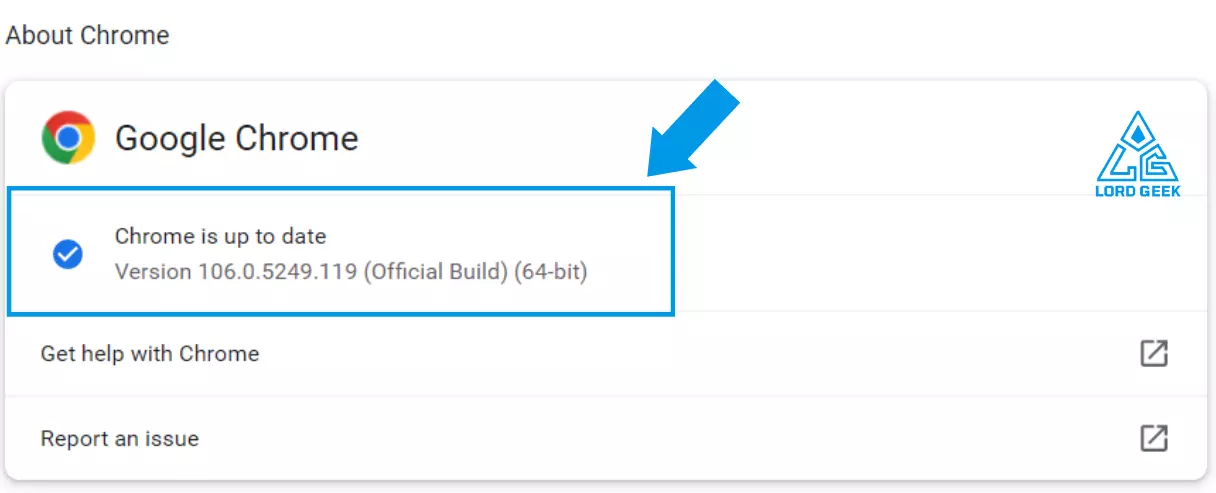 Use a Different Browser
If Facebook is still not loading, you can use a different browser than the one you normally use to access Facebook. Sometimes, there can be an internal issue with the browser, hence using a different browser might help with resolving the issue.
Clear Browsing History
If your browser is full of junk files and browsing history, this can be another reason Facebook is not loading. You should delete or remove your browsing history from time to time to smoothly use all the websites, including Facebook. If you are using Google Chrome, you can find the 'History' option in the browser's menu. From there, you can easily clear the browsing history.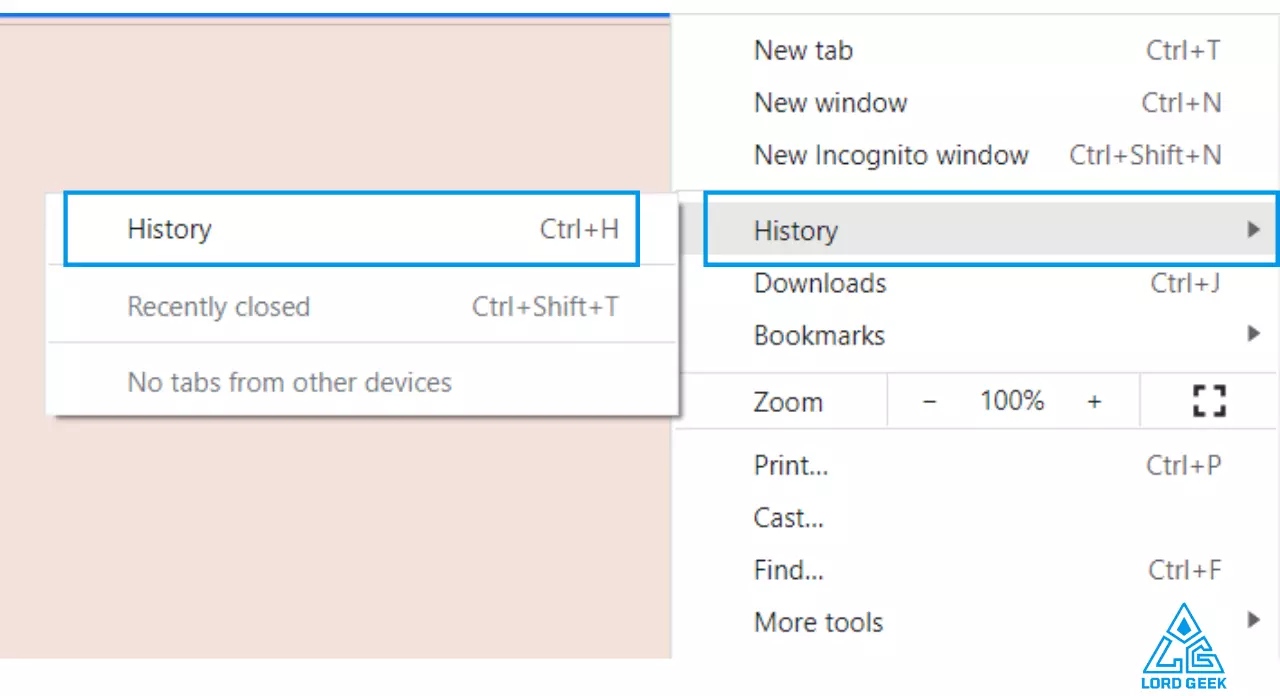 Some Other Solutions
Here are some other solutions to try if Facebook is not loading on any of your device:
Check if your device is connected to the internet or else connect it to a strong, working and stable connection.

There can be times when Facebook is not loading as its server is down. So, if you are facing this issue over and over again, you should check if Facebook servers are down. For this, you can go to downdetector.com and search for Facebook. If it is showing issues with Facebook, it means you have to wait as the issue will get resolved by Facebook.
Also Read: Steps to Forgot Facebook Password
Frequently Asked Questions
Why can't I connect to Facebook if my internet is working?
If you cannot connect to Facebook and it is still loading, chances are Facebook is down. So, first of all you need to ensure that Facebook servers are not down, if your internet is working.
Why is Facebook not loading on Chrome?
If Facebook is not loading on Google Chrome browser, you can try using a different browser or update the browser. If possible, you can log in to your account on the Facebook app.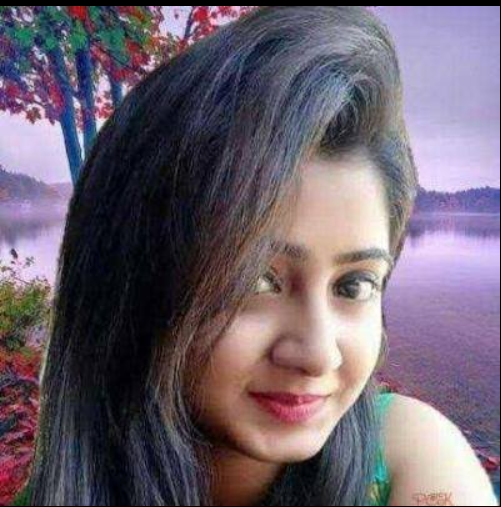 Hey Everyone, I am Supriya a Technical expert who likes to recover social media accounts. I Have been in recovering lost, hacked, forgotten social media account from last 3 years. I have written many articles related to recovery on different websites.