Guide to Recover your Hacked Facebook Account
AI and digital space, together, have opened doors to a multitude of explorations being carried out by humankind in the virtual dimension. Recent surveys have recorded more than 500 million users having access to social media interfaces.
Now, that can be Meta or Instagram for you, but the underlying concern here is that with the increasing user base, cybersecurity has witnessed a significant number of breaches in the past few years.
Famous social media giants like Facebook, Instagram, and Twitter receive thousands of complaints where users report how the security of their accounts have been compromised with. Hackers have come up with mind-boggling pathways to slide into users' privacy, the most common being phishing.
Phishing is an attack that attempts to steal your money, or your identity, by getting you to reveal personal information – such as credit card numbers, bank information, or passwords through websites that pretend to be legitimate. 
It is common for Facebook accounts to get hacked. With hackers taking advantage of the most negligible mistakes made by users, Facebook accounts getting hacked have become pretty inevitable. There are numerous examples when a friend or family member gets pirated access and exploits the available data.
In this blog, we will be discussing some of the best methods to recover a hacked Facebook account and tips and tricks to protect your FB account from getting hacked in the future.
Got Your Facebook Account Compromised?
It could be someone you are familiar with, probably fooling around. Or someone had a personal grudge is set out for revenge. In such scenarios, your hacker is very much likely to deliver damaging messages to your social media friends (or followers you've never met), upload private pictures or confidential information, or destroy all your contacts.

On the other hand, there have been cases where the intentions were purely money minded (you might get extorted). As per surveys, the most common cases of hacking social media weren't found to be personal.

There are places like in Dark Web where anyone can get unique usernames by paying hackers. It's something like a digital vanity plate. So anyone could hack your profile, lock you out, completely takeover and commercialize that information to somebody else.
Has Your Facebook Really Been Hacked ?
Before you start with the process of recovering your Facebook account, make sure you confirm it is hacked. Not every hacking case finds its roots in places like the Dark Web. There are chances you forgot to log out of a non-personal device you were using, and another user accessed your account. In a fun context, maybe somebody was playing with your smartphone and scrolled through your profile.
If your account wasn't really compromised, you can easily change your Facebook password by following the process and creating a screen lock for your smartphone. Facebook along with various other platforms recommends enabling two-factor authentication on your account for extra security. However, if you were explicitly targeted, or your data was an element of an extensive Facebook data breach, you will have to go the extra mile and take additional security measures.
SITUATION I: Who is Logged into Your Facebook Profile? 
What you can do: Facebook allows you to find out how many devices your account is currently logged into. The process will also show the IP addresses of the devices that are logged in and, thus, the possible location of the hacker.
To check the device activity and login history in your Facebook account, go to the Security and Privacy setting. There you'll be able to see where you're logged in. Check and verify if it is you; if you realize you don't recognize any device that is logged in, immediately change your password and log out from all the devices.
SITUATION II: If It is a Fake or Dummy Account?
What you can do: Fake accounts are cyberinvaders who have invested to create your account with your pictures, details, date of birth, likes and dislikes etc. This is widely known as identity theft; in these cases, the attacker will create an account exactly like you. A dummy account and send friend requests to your friends. 
There is no one way around to identity theft; you can simply report to Facebook that a specific account is trying to impersonate you or someone you know. However, technically there is no way to verify the credibility of both accounts since all they have is identical information.
You can take the help of your friend and request them to block this account and report to Facebook that this account is trying to impersonate you.
The Facebook security team does take into consideration multiple report cases of abuse to a single account and will immediately take action for the account.
How to Recover Hacked Facebook Account?
If you are sure that your Facebook account has been hacked, here are some methods that you can use to recover it.
Change your Facebook Account's Password
If you are still able to log in to your Facebook account on any of your devices, it is the right time to change your password so that the hacker lose access to it.
On your device on which you are logged in, open the Facebook app.
Tap on the three lines in the top-right
Then tap on the 'Settings' icon.
Tap 'Password and Security'
Under 'Login', select 'Change Password'.
Quickly create a new password and click on 'Update Password' to save the changes.
Reset your Facebook Account's Password
In case you are not able to log in to your Facebook account because the password has been changed by the hacker, you should try to reset it by following the given steps.
On Facebook App
Open Facebook app and on the login screen, select 'Forgotten Password?'
Then enter your phone number or email address linked to your Facebook account to search for it.
Once you see your account, tap on it.
You will see two options to reset your password.
Either, you can use your linked phone number or email address to reset your password.
You will receive a verification code on the medium that you have selected for verification.
Once you are able to verify that you are the real owner of the account, you will be allowed to update the password and regain access.
On a Browser
Go to the official Facebook help page to report your compromised Facebook account.
Click on 'My account is compromised'.
Search your Facebook account using your linked phone number or email address.
Once you see your account, tap on it.
You will see two options to reset your password.
Either, you can use your linked phone number or email address to reset your password.
You will receive a verification code on the medium that you have selected for verification.
Once you are able to verify that you are the real owner of the account, you will be allowed to update the password and regain access.
Recover Hacked Facebook Without Phone or Email
This is one of the most asked queries of Facebook users, it is possible to recover a hacked Facebook account? The answer is No.
Facebook wants you to verify that you are the actual owner of the account, only then it let you access it. In case, if the hacker has removed your phone number and email address, it is almost impossible to recover a hacked Facebook account as you will not be able to prove your identity to Facebook.
Hackers use different methods to get into your Facebook account illegally and if they also remove your recovery information, you are left with no other option than to create a new Facebook account. You can also report your old Facebook account that has been hacked to avoid its misuse.
Also Read: Fix Facebook not Loading Issue
Stay Safe, Surf Safe: Facebook 
Confirm Your Alternate Email ID
If you have provided an alternate email ID to get notifications regarding your Facebook account. Confirm if this email address has not been removed or changed. If it has been removed/hacked, the cyberinvader will be notified about your daily activity. In case you haven't included an alternate address, add one right away.
Have a look at your Facebook wall and message box for hints of spam messages every once in a while. If you notice any, delete them and report them immediately to Facebook as spam. Leaving them ignored on your Facebook account could eventually lead to data loss or much more.
Don't Update Everything on Facebook
We are so used to social media platforms that we hardly consider what we give out to the world out there. Usually, our own activities and the details we share on our social media handles can put us in grave danger – not just from hackers, but also from real-life stalkers.
Conclusion
This is the need of the hour, double-checking your cybersecurity measures. It might be time to critically revise your Facebook settings. To make it more secure from people who could target you.
Hackers are a concerning threat to all, personal and business accounts. Before you share a post, think twice and make sure that the post is not putting your well-being at risk! Follow all the above guidelines and methods to recover hacked Facebook account.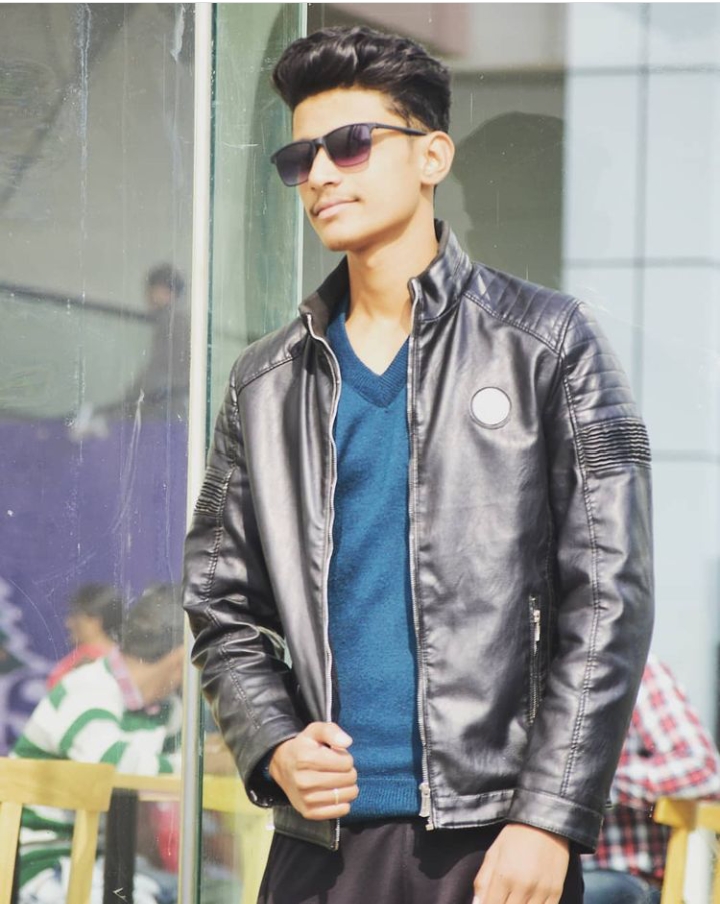 Abhishek is an SEO expert with experience of more than 2 years in the same field. His immense knowledge in technology also makes him a troubleshooting expert that is what his writing is all about.