How to Lock iPhone Apps for your Kids- A Comprehensive Guide
Parents want to limit what their children can access on their iPhones, and locking apps is one way to do that. By having an app lock or facial recognition in place, parents can control which apps are available to their children and prevent them from accessing potentially dangerous content or making blunders.
Additionally, locking apps provide an extra layer of security by preventing unauthorized access to private information such as banking credentials. By locking apps, parents can ensure their child's safety and give them peace of mind that their data is secure. With the rise of cyber threats and malicious software, it's more important than ever to take precautions when it comes to granting access to sensitive information. 
Guided access on iPhone lets you lock any app some people use it as child lock and some people also use it while playing games. After enabling it just press three times your power button and the same for turning it off.#iphonetricks #ios #iPhonetipsandtricks #iphonelovers2022 pic.twitter.com/OsO8ii6IPM

— lordgeek8 (@lordgeek8) December 6, 2022
How to Lock Apps on an iPhone?
If you are a parent who is worried about what your child can access on your iPhone or iPad, then Guid­ed Access might just be the super­pow­er that you need.
It gives you the abil­i­ty to lock your child's device into one app and lim­it their access to oth­er apps, set­tings, and fea­tures. Think of it as your very own "parental con­trols" mode – keep­ing your lit­tle ones safe while they explore the world of tech. 
Whether you want to know how to lock the YouTube app or any other app that your kids use on your iPhone, keep this guide handy.
Ready to get start­ed? Let's jump in and learn how to set up Guid­ed Access right away.
Also Read: How to Hide Apps on iPhone  
How to Restrict your Child to an App with Guided Access on iPhone?
Here is how you can set up "Guided Access" on your iPhone and control how your child interacts with your device"
Go to the Set­tings on your iPhone.

Tap ​"Gen­er­al" and then ​"Acces­si­bil­i­ty."

Scroll to the bot­tom and tap ​"Guid­ed Access."

Tog­gle on Guid­ed Access to on. You can also set up a pass­word so that your child cannot turn off Guid­ed Access. Tap ​"Pass­word Set­tings" and enter your pre­ferred, four-dig­it pass­word.

Go back to the home screen on your iPhone.

Open the app you want your child to use and make sure the app is ready for your child to use. For example, if you want to lock YouTube for kids, you can keep the videos open that your kids want to watch.

To start the "Guided Access" mode, tap the Home but­ton three times.

After your child is done using the app, press the Home but­ton thrice. Enter your pass­word if you have set it up earlier.

Press ​"End" to dis­able Guid­ed Access. You can now use your iPhone and all your apps like normal. 
Use Time Limit with Guided Access
Apart from locking apps on your iPhone, if you also want to control how much time your kids spend on YouTube or other apps, guid­ed Access also pro­vides an option to tell how much time is remain­ing for your child to use your iPhone or iPad. 
Here are the instructions you need to follow:
Go to "Settings"

Tap "General"

Select ​"Acces­si­bil­i­ty"

Select ​"Guid­ed Access" at the bottom of the screen.

Press the ​"Time Limits" button.

On the current screen, you can set up the time lim­it fea­ture with­in Guid­ed Access. Either choose a sound or spo­ken time reminder. 

Go back to the Home screen and select the app your child wants to use. 

Enable Guided Access by pressing the home button thrice.

Press the Home but­ton three more times again and enter your pass­word to access the Guid­ed Access menu.

Select ​"Options" and tog­gle "Time Lim­it" to ON.

Set the time and press "Done".

Tap Resume and now your iPhone will play a sound when time is up.
Conclusion
Guided Access is one of the best parental controls for iPhone users who want their children to use their devices safely. With Guid­ed Access, you can not only pro­tect your child from not-so-appro­pri­ate apps and web­sites, but you can also mon­i­tor the con­tent your child is getting access to.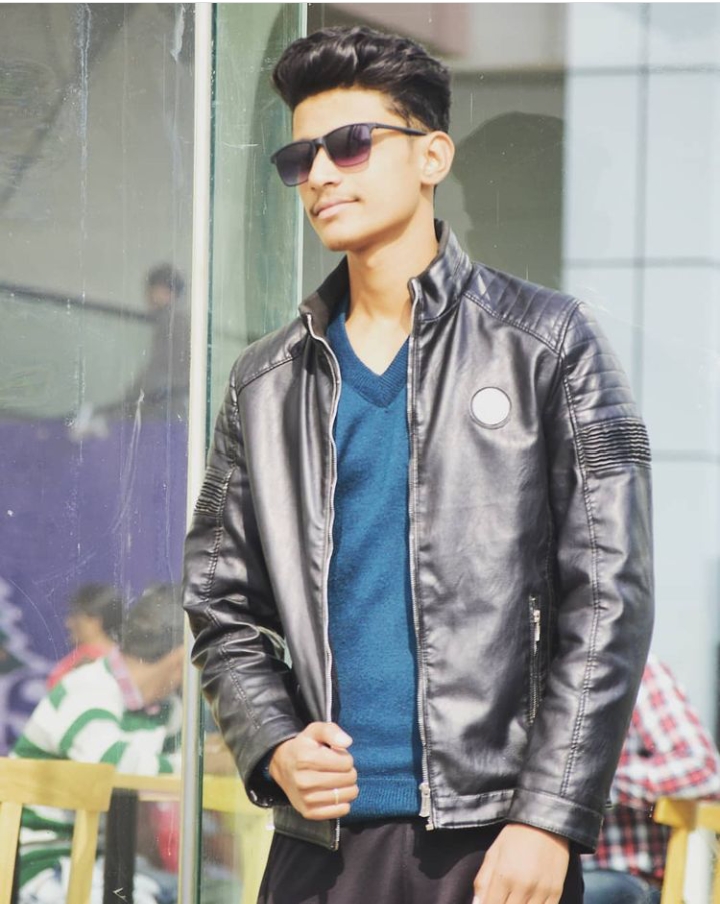 Abhishek is an SEO expert with experience of more than 2 years in the same field. His immense knowledge in technology also makes him a troubleshooting expert that is what his writing is all about.